Organize an in-person launch party to introduce your new product or service, and invite potential customers, local influencers, and media outlets.
Are you a small business owner eager to make a memorable impression and generate buzz for your new venture? Well, get ready to ignite your entrepreneurial spirit with some astonishing statistics.
According to a recent study Small Business Trends, a whopping 90% of new businesses fail within their first year. But here's the twist: Small businesses that host a launch party have been shown to increase their chances of long-term success a staggering 60% (source: Inc.com).
With such compelling evidence, there's no time to waste. Don't miss out on the opportunity to captivate your audience, create a sense of urgency, and skyrocket your business towards triumph with these electrifying launch party ideas for small businesses.
Idea 1: Host a grand opening event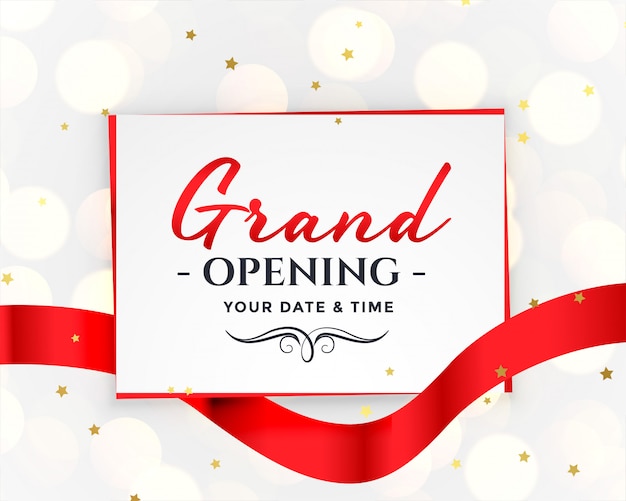 If you're a small business owner looking to generate buzz and excitement for your new store or location, hosting a grand opening event is a fantastic way to achieve this goal.
Not only will you have the opportunity to showcase your brand and products, but you'll also be able to connect with potential customers and build relationships within your community.
Real Life Example
For example, let's say you're a local boutique that recently opened a new location. To celebrate your grand opening, you could host a day-long event with live music, refreshments, and exclusive discounts for customers who attend. You could also partner with other local businesses to cross-promote each other and bring in more foot traffic.
During the event, you could have a ribbon-cutting ceremony to mark the occasion and make a speech thanking everyone for their support. You could also offer free giveaways or raffles to further incentivize attendees to visit your store and make a purchase.
By hosting a grand opening event, you're not only creating a memorable experience for potential customers, but you're also setting the stage for a successful future for your business. So don't be afraid to get creative and have fun with it!
Idea 2: Create a Social Media Campaign
Creating a social media campaign can be an effective way for small businesses to increase brand awareness, reach new customers, and engage with their existing audience. Here are some tips and examples for creating a successful social media campaign.
Define Your Goals and Audience
Before creating a social media campaign, it's important to define your goals and target audience. Are you looking to increase sales, promote a new product, or raise brand awareness?
Who is your target audience, and what social media platforms do they use? Understanding your goals and audience will help you create a campaign that resonates with your target audience.
Real Life Example
One real-life example of a successful social media campaign is the #ShareACoke campaign Coca-Cola. The campaign aimed to increase sales and brand awareness encouraging customers to share a Coke with someone they care about.
Coca-Cola printed popular names on their bottles and cans, which encouraged customers to buy multiple bottles to collect different names.
The campaign was successful because it tapped into the emotional connection people have with sharing a drink with friends and loved ones. Coca-Cola created a hashtag, #ShareACoke, and encouraged customers to share photos of themselves with their personalized Coke bottles on social media. The campaign went viral, with customers sharing their photos and experiences on Facebook, Twitter, and Instagram. The campaign helped Coca-Cola increase sales and engagement with its target audience.
Idea 3: Influencer Launch Party
An influencer launch party is a great way for small businesses to collaborate with popular social media influencers and create buzz around their brand.
By partnering with an influencer who has a large and engaged following, you can reach a wider audience and increase your brand's visibility.
How to Plan an Influencer Launch Party
To plan an influencer launch party, you'll need to:
Identify the right influencer: Look for an influencer who has a large and engaged following in your industry. You'll want to choose someone who aligns with your brand's values and messaging.
Define the scope of the party: Determine the party's purpose and the type of event you want to host. Will it be a virtual event, an in-person event, or a hybrid event? Will you offer product demos, entertainment, or giveaways?
Set a budget: Decide how much you're willing to spend on the event, including influencer fees, venue rental, food, and other expenses.
Plan the event logistics: Determine the location, date, time, and other logistics such as decor, lighting, and music.
Promote the event: Use social media, email marketing, and other channels to promote the event and create buzz.
Real-Life Example of an Influencer Launch Party
One example of an influencer launch party is the collaboration between Kylie Cosmetics and influencer James Charles. In 2018, Kylie Cosmetics launched a new eyeshadow palette in collaboration with James Charles, a popular beauty influencer with over 16 million YouTube subscribers.
To promote the launch, Kylie Jenner and James Charles hosted a launch party in Los Angeles, where they invited other influencers and celebrities to attend. The event generated significant buzz on social media, with attendees posting photos and videos of the party and the new product.
The collaboration was a huge success, with the palette selling out within hours of its release.
Idea 4: Product Launch Event
A product launch event is an excellent way to generate excitement and buzz around a new product or service.
This type of event can be more formal and include presentations and demos of the product to showcase its features and benefits to potential customers. Here are some key elements to consider when planning a product launch event:
Venue
Choose a venue that is appropriate for your audience and the type of product or service you are launching. For example, if you are launching a tech product, you may want to consider a venue with high-speed internet and audiovisual equipment.
Invitations
Send out invitations well in advance of the event, and make sure to include all the details such as the date, time, and location. You can use online tools to manage RSVPs and track attendance.
Presentations and Demos
Plan a presentation that highlights the key features and benefits of your product or service. You can also include live demos to give attendees a hands-on experience with your product. Make sure your presentation is engaging and informative, and leave time for questions and answers.
Promotions
Offer discounts or freebies to attendees to incentivize them to purchase your product. You can also use social media and other digital channels to promote your event and generate buzz.
Real-Life Example
One real-life example of a successful product launch event is the launch of the iPhone in 2007. Apple hosted a formal event at the Moscone Center in San Francisco to showcase the iPhone's features and benefits, such as its touch screen and Internet capabilities.
The event generated widespread media coverage and helped establish the iPhone as a game-changing product in the tech industry.
Idea 5: Charity Launch Party
A charity launch party is an event that not only promotes your business but also helps a charitable organization. This type of event is a great way to give back to your community while also increasing brand awareness and customer loyalty.
How to Plan a Charity Launch Party
To plan a successful charity launch party, you need to choose a charity that aligns with your business values and mission. Once you've chosen the charity, you can start planning the event. Consider the following:
Venue: Choose a venue that is appropriate for the event and can accommodate your guests. Depending on your budget, you can choose a simple or extravagant venue.
Guest list: Create a guest list that includes customers, influencers, and other stakeholders who are interested in supporting the charity.
Activities: Plan activities that are fun and engaging for attendees. You can include silent auctions, raffles, and other games that support the charity.
Donations: Encourage guests to make donations to the charity, either setting up a donation booth or including a donation link in the invitation.
Real-life Example
One real-life example of a charity launch party is the event hosted fashion brand TOMS. The company organized a launch party to promote its new product line, and it also supported the charity WaterAid.
The event featured a pop-up shop, live music, and a silent auction. Guests were encouraged to make donations to the charity, and TOMS pledged to donate a portion of the proceeds from the new product line to WaterAid.
The event was a huge success and helped TOMS to increase brand awareness while also supporting a worthy cause.
In conclusion, there are numerous launch party ideas that small businesses can consider to promote their brand, products, or services.
Whether it's hosting a virtual launch party, collaborating with an influencer, or organizing a charity event, a well-planned launch party can help generate buzz, attract customers, and increase brand awareness.
By choosing the right idea that aligns with their business values and goals, small businesses can create a successful launch event that leaves a lasting impression on their audience.